Atream is pleased to announce the acquisition of the hotel NH Erlangen in Germany for its Atream Hotels REIT (SCPI).
With this fifth acquisition in Germany, Atream is consolidating its position in the strategic European hotel real estate segment.
A 4-star property with an ideal location at the heart of a busy urban area.
An establishment run by respected operator NH Hotel Group via a long-term lease.
Paris, May xx, 2020 – Atream, a fund manager specialized in commercial real estate investment and long-term private equity investment in the tourism industry, has signed the €16.8 million acquisition of the NH Erlangen in Germany, from PATRIZIA AG, for its Atream Hotels REIT (SCPI).
The hotel is located in downtown Erlangen, one of the largest cities in Bavaria. It is less than 25 minutes from Nuremberg International Airport, at the heart of a dense urban area which is also home to Erlangen's university and technology hub. Numerous international companies including Adidas, Puma, Siemens Healthineers and Siemens Energy Sector have their headquarters in the region. The hotel benefits from a core location adjacent to the city's exhibition center with 15 halls and able to welcome 3,000 people, as well as a mall which welcomes 10 million visitors each year.
The NH Erlangen, which was renovated in 2016, is a four-star property with 138 rooms, a bar and restaurant, and a seminar area. This acquisition is paired with a long-term lease agreement with NH Hotel Group, a strong international operator managing over 350 hotels in 28 countries.
This new acquisition—the fifth in Germany—confirms the accelerated growth for Atream's Hotels REIT (SCPI) and is in line with its investment strategy focused on acquiring hotel real estate in major euro-zone cities under long-term leases with solid international operators.
Pascal Savary, Chairman of Atream commented: "With this fifth hotel acquisition in Germany, Atream is pursuing the strategy outlined for the Atream Hotels REIT (SCPI) and supporting the European tourism industry through its investments. We are delighted to partner with an operator like NH Hotel Group and to have developed a long-term investment solution for our investors."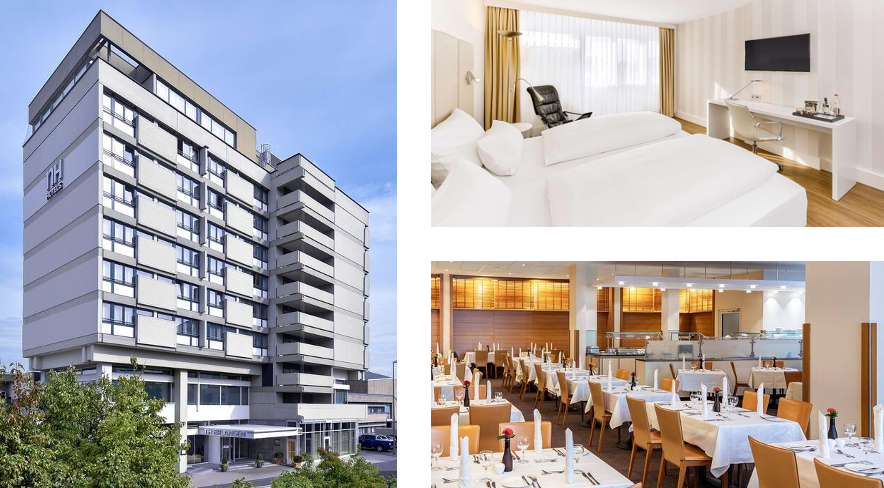 About Atream
Founded in 2008 by Pascal Savary and Grégory Soppelsa, ATREAM is an independent fund manager, accredited by AIFM, specialized in creating and managing real estate funds and providing real estate investment advice for corporate and individual investors. With a presence in most real estate asset classes, ATREAM has developed specific and recognized expertise to acquire and manage assets in the tourism, office and vineyard industries, as well as residential buildings. www.atream.com.
Atream contact:  Quitterie de Wendel – quitterie.dewendel@atream.com – 07 87 11 85 20
Communications contact: Image7 – nfeld@image7.fr – 01 53 70 94 23